Virtual Risco
Virtual Risco is the company's platform that allows you to interact 1 on 1 with us and enjoy all the latest news about our technologies and solutions.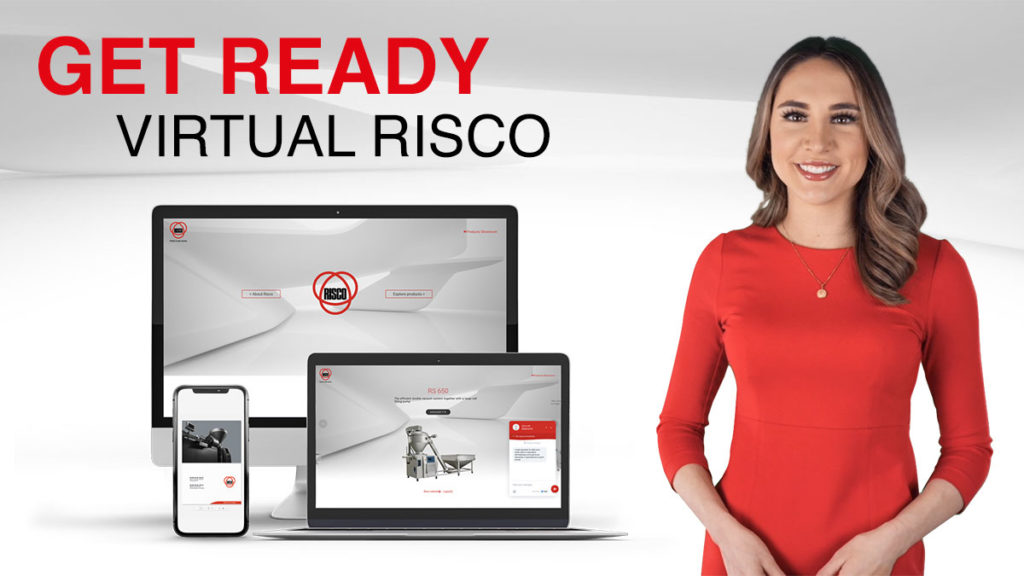 Our Virtual RISCO works the same way as a live exhibition does, except that you can visit at any time, from anywhere.
Take part in live launch events to discover in details our latest machines;
Live Chat with us directly if you have any question(s) or to have an insight about our product innovations
Book an appointment with our experts to take a closer look at the machines and technical features
Get ready for Virtual RISCO: compile the form to request access.
If you are already registered, log in here.
Attention
Please note that we need to verify your details and accept your registration request before you can login.